"Njoy Chin" Home Page

Contact Njoy Chin hfdfirerescue@yahoo.com





CKC Best Puppy in Group
UKC Champion
"Touche's know How to NJoy"
Novice Trick Dog (NTD)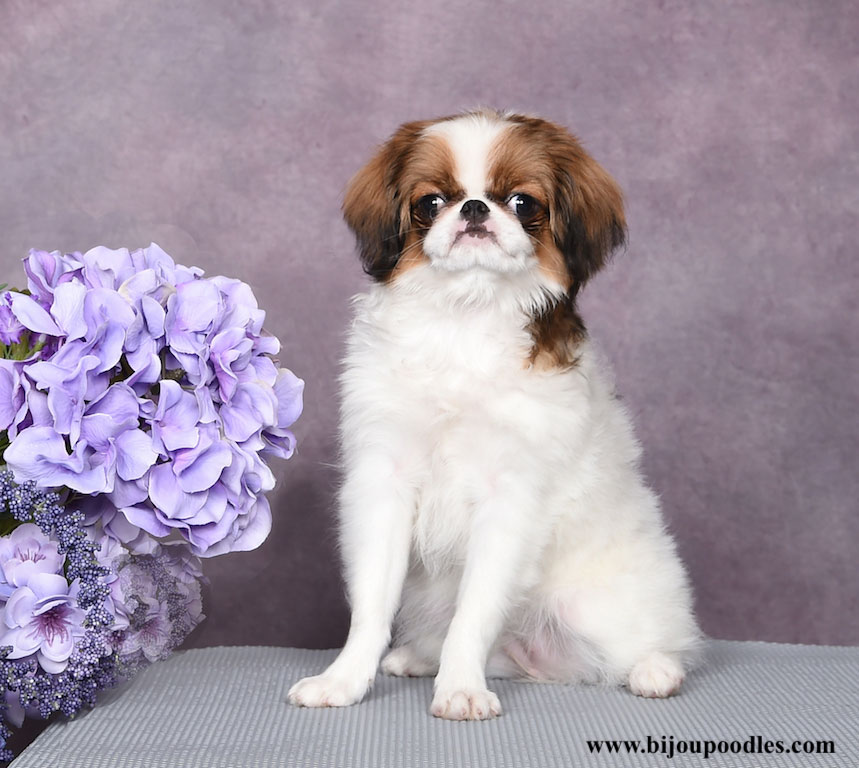 "Yuna" - Red Sable Female
*Click to meet Yuna
DOB: April 24, 2019
UKC TL: TL053119/ P912-377
AKC: TS42874502
CKC: 1144075
Weight: 9.5 lbs
*Click to view health testing





When I first considered the Japanese Chin as a breed, I researched who had
the most world winning show Chin and who "produced" the most winning Show Chin.
Then from there, who had the Japanese Chin type, that I found most appealing

Being my first Japanese Chin, I was happy that Dale (Touche Kennels) was willing to part
with this red sable female which was exactly what I was looking for !
Then he cancelled. ONLY to offer me "his" keeper puppy instead !
yeah Me !!
Yuna has been a constant source of entertainment for me since.
She holds morning calisthenics, engaging everyone in races and jumps
in their specially designed Chin yard,
which is full of various equipment to keep them in top shape and having fun.

Yuna's favorite game has to be, teasing the Poodles !
She is so fearless and thinks nothing of going over to one
and smacking them in the head to start a game of "catch me" or wrestling.
Which is so fun to watch.

Yuna is very serious about doing everything to perfection !
At the dog pool she races everyone and is not happy unless she wins the lap.
In the dog show ring, she makes me so proud, moving out like a dream and self stacking
demanding the judge's attention, she is just so "on".
There is nothing this little fire ball can't, or won't do, just to please.
I can't wait to see what we will do together in 2021 when the world opens up again
Most of the time though, I find Yuna sleeping on the big dog bed.
Keeping one eye open, for any activity she might miss out on doing.







May 24, 2020




May 24, 2020




May 24, 2020
Yuna, Bling, Dazzle





September 23, 2020
Yuna enjoying her new coursing toy !





September 5, 2020
Liberte Farms & United Greyhound Club
Delhi, Ontario
UKC Coursing Ability Test, Yuna passes her first run !!
Yuna Coursing Video



WILDWOOD KENNEL CLUB
Tavistock, ON
Friday October 9, 2020
Judge Michael Gelinas
Saturday, October 10, 2020
Judge Sandy Gelinas
LIMITED BREED SHOW - EUROPEAN BREEDS October 10, 2020
Judge: Judith Taylor
Sunday, October 11, 2020
Judge Jo Ann Pavey
Monday, October 12, 2020
Judge Sandra Lex





Elgin County Kennel Club
Fri, Aug 28, 2020 to Sun, Aug 30, 2020
Dorchester, Ontario
Show #4 Judge Elaine Whitney
Yuna reserve female
Show #3 Judge Donna Conod
Yuna winners bitch - 1 point
Show #2 Judge Bruce Owen**
Yuna winners bitch - 1 point
Show #1 Judge Jocelyne Gagne
Yuna Winners bitch - 1 point
Yuna now has 6 points and her major towards her CKC Championship
Thanks to "Leah" for all your help in handling her for me



August 9, 2020
Yuna Learning how to Lure Course




August 9, 2020
Yuna doing really well lure coursing training




July 28, 2020
Faith and Yuna playing




July 15, 2020
Yuna and "Pip" a smooth coated Saluki and her playing




JULY 12, 2020




July 2, 2020
Yuna (in pink) and Dazzle (in orange) swimming






July 2, 2020
Dazzle, Yuna and Fancy







June 26, 2020
Yuna first time in water swimming
at the salt water dog Pool




June 26, 2020








June 26, 2020
Yuna first time swimming
Salt Water Dog Pool





May 23, 2020

I was asked to submit video showing the athleticism of our Chin
Took me 45 minutes of them running around, before it occurred to me to
use my tripod and my coursing whip, to get the desired activity level for the Video.
Amazingly enough, today it is hot and VERY humid out, even my Poodles are panting
but also shows how well the Chin breath :)


May 23, 2020






March 28, 2020
Yuna enjoying playing Queen of the Castle





March 29, 2020
Rain day for the Chin





March 15, 2020
Yuna earns her Novice Trick Dog Title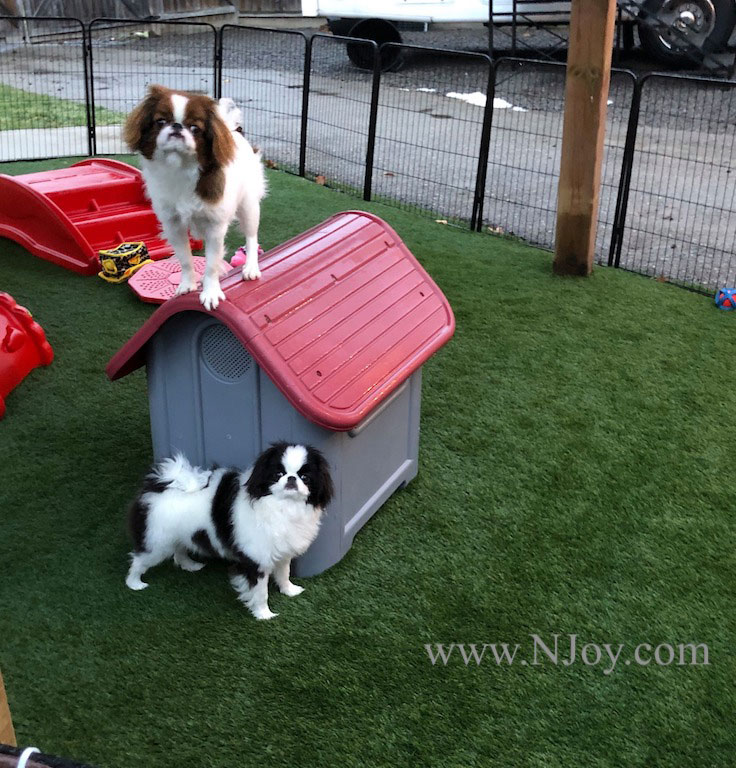 January 11, 2020
I should have named her "Rooster"
Yuna and Bling, playing in the yard on a mild day of 8 outside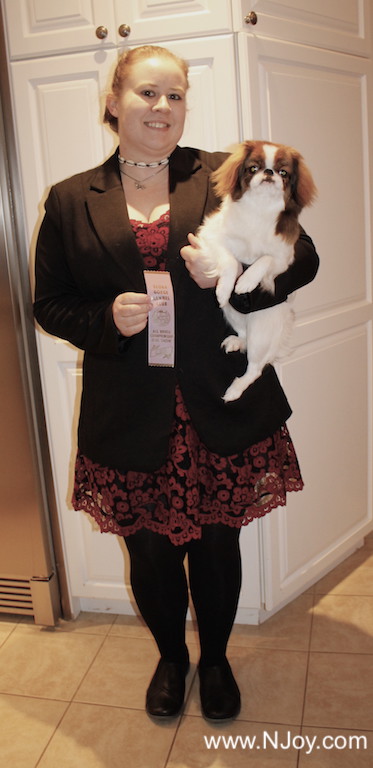 December 29, 2019
Elora Gorge Kennel Club
Judge Richard Paquette - Azilda, ON
2-3-1-0
Yuna takes reserve female handled by my friend Krystal Zee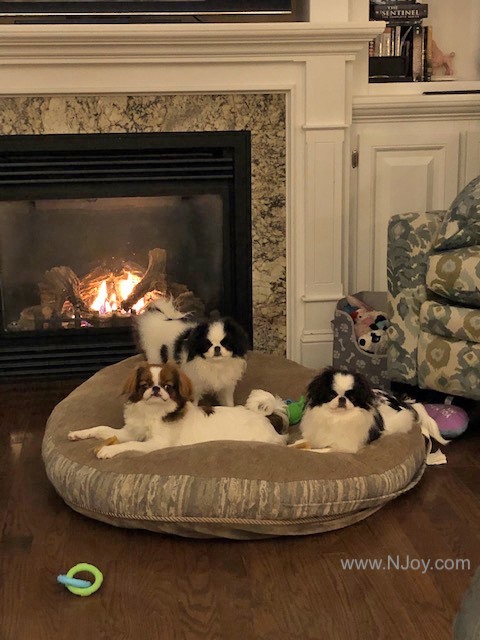 Yuna, Bling and Trip staying warm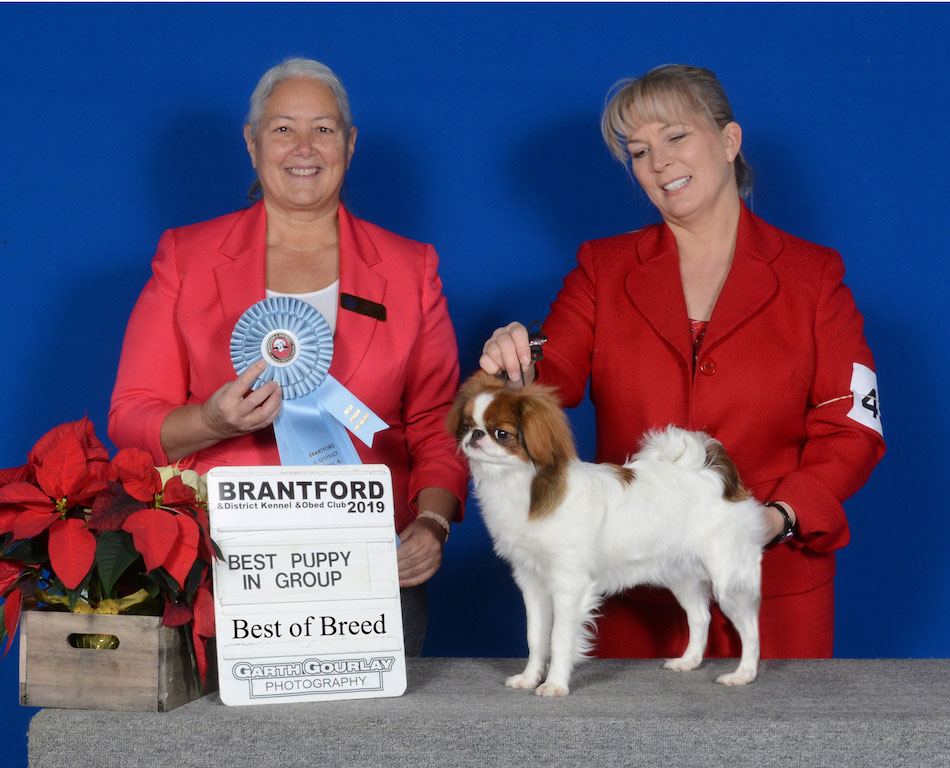 Brantford & District Kennel
December 7, 2019
Judge: Mrs. M. Scott
1-1-0-0
Yuna Best of Breed, Best Puppy in Breed, Puppy Group 1st (10 breeds showing) !!
Yuna acheived 1 point and now has a toal of 3 points towards her CKC Championship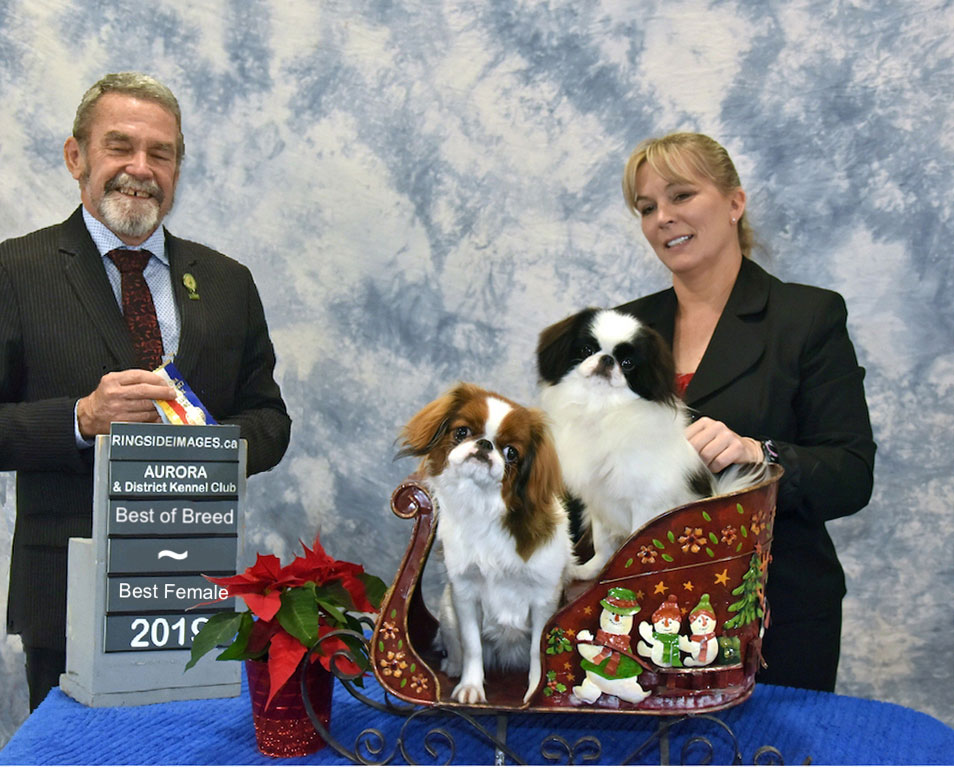 November 24, 2019
Mississauga, Ontario (Indoor)
AURORA & DISTRICT KENNEL CLUB
JUDGE: Andrew Brown, Australia
Chin Entry: 3-2-0-0
Yuna's first CKC dog show
Best Female and Best of Opposite Sex
Yuna now has 1 Points towards her CKC Championship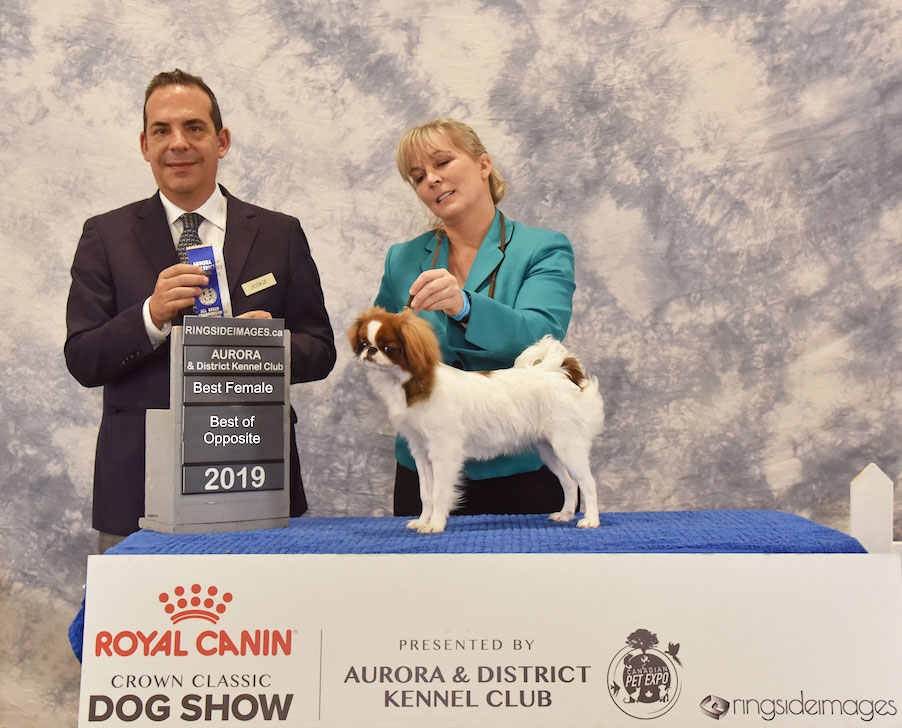 November 23, 2019
Mississauga, Ontario (Indoor)
AURORA & DISTRICT KENNEL CLUB
JUDGE: Nicolas de Bedout Sknar, Colombia
Chin Entry: 3-2-0-0
Yuna's first CKC Dog Show Best Female and Best of Opposite Sex for 1 point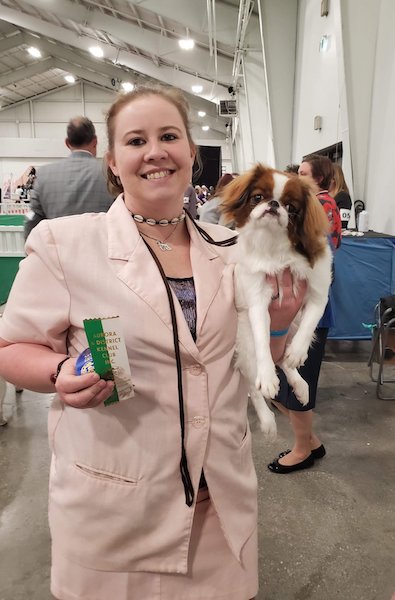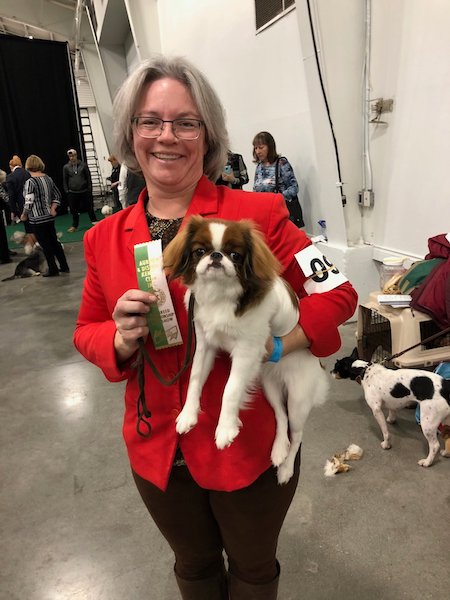 Krystal winning Best of Opposite with Yuna...............Jennifer winning Best of Opposite Sex with Yuna



November 9, 2019
Tonawanda, NY
Mike Keeler - Best Female - 5 points
Marilyn O'Neill - Best Female, Best of Winners = 15 Points and a Competition win
Yuna now has 155 points and 3 competition wins


October 26, 2019 Rockton, Ontario
Grand River Kennel Club
Judge Kevin Izard-Carroll
Yuna Best of Breed = 15 points
Yuna now has a total of 60 points and 2 competition wins


October 26, 2019
Rockton, Ontario
Grand River Kennel Club
Judge David Kittredge
Yuna won Best Japanese Chin = 15 points
and Group 4th beating 2 breed for a competition win !


October 27, 2019
Rockton, Ontario
Grand River Kennel Club
Judge Nikki Swap
Yuna – Best Chin 15 points
Group 2 for a competition win !


October 27, 2019
Rockton, Ontario
Grand River Kennel Club
Judge Karen Simchak
Yuna – Best of Breed = 15 points



October 2019



Yuna and Bling
September 22, 2019



September 22, 2019



September 18, 2019
Yuna starts all the trouble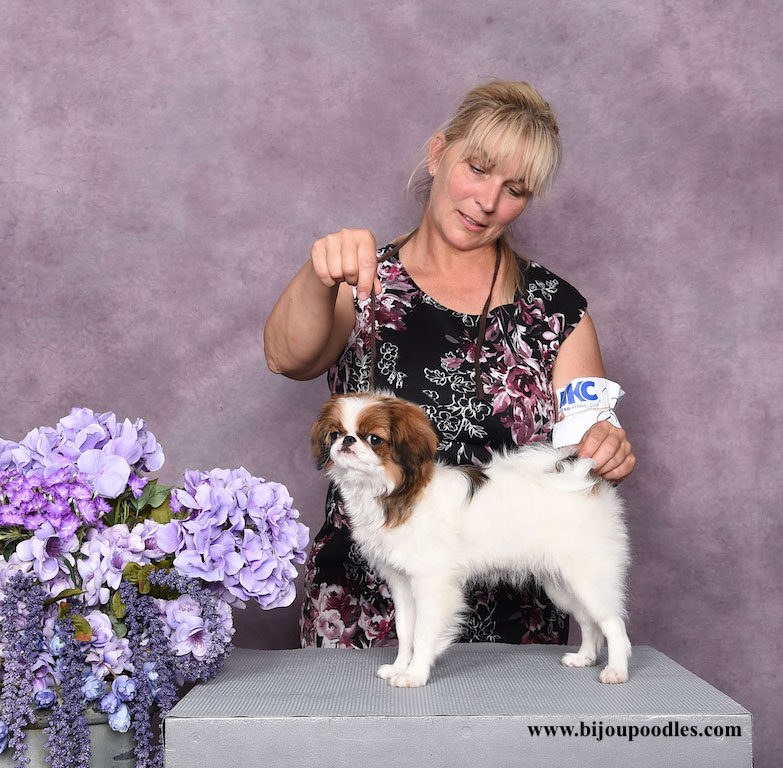 August 17-18, 2019
Rockton, Ontario
UKC Judges: Eleanor Heagy, Linda Philp, Gregory Storms and Mike Keeler
Yuna wins Best Novice puppy in Breed her first show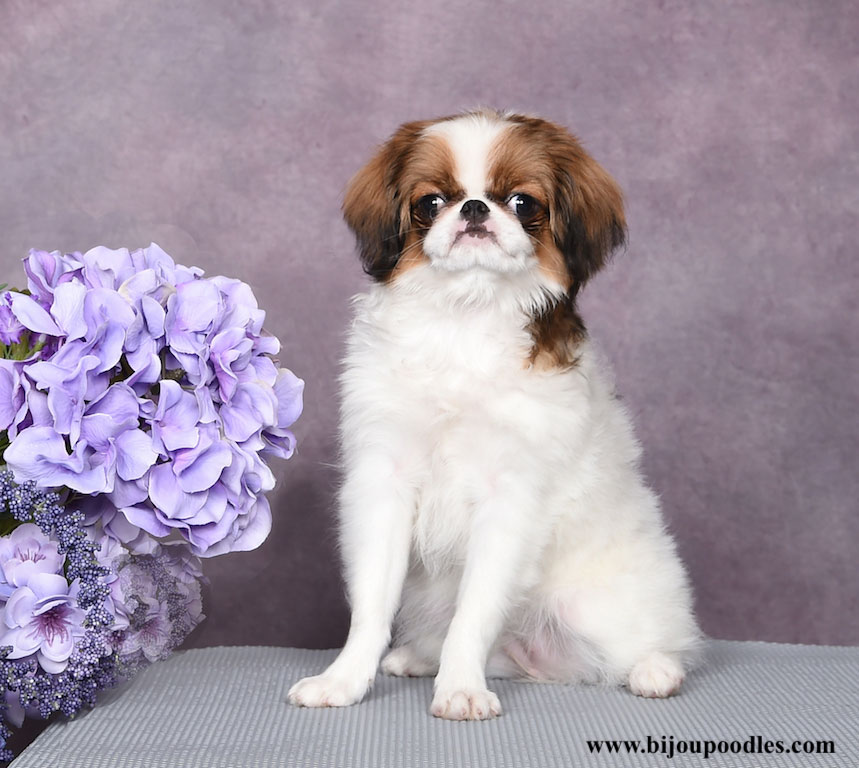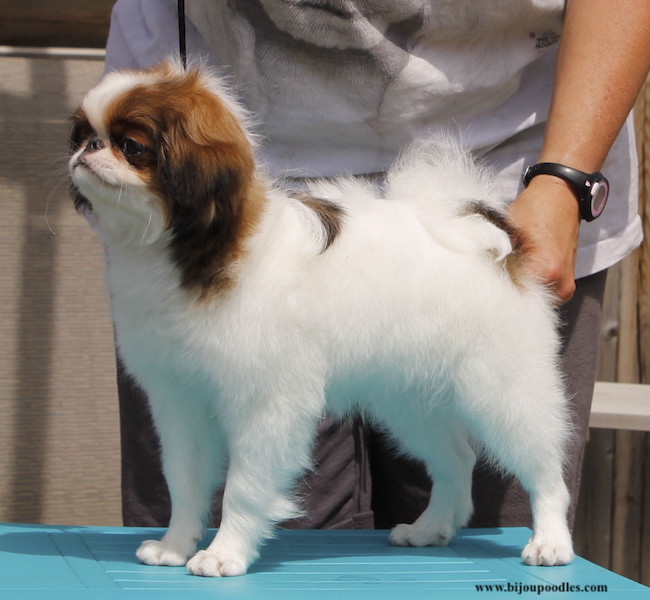 July 30, 2019
Yuna @ 14 weeks of age




September 6, 2019




August 14, 2019




August 2, 2019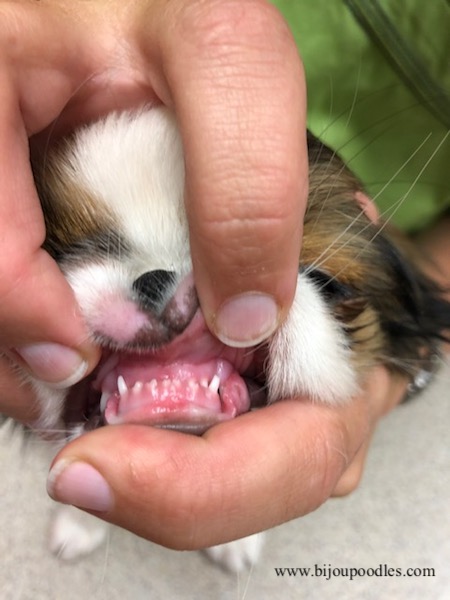 Baby Chin showing bite



August 2, 2019

















12 weeks of age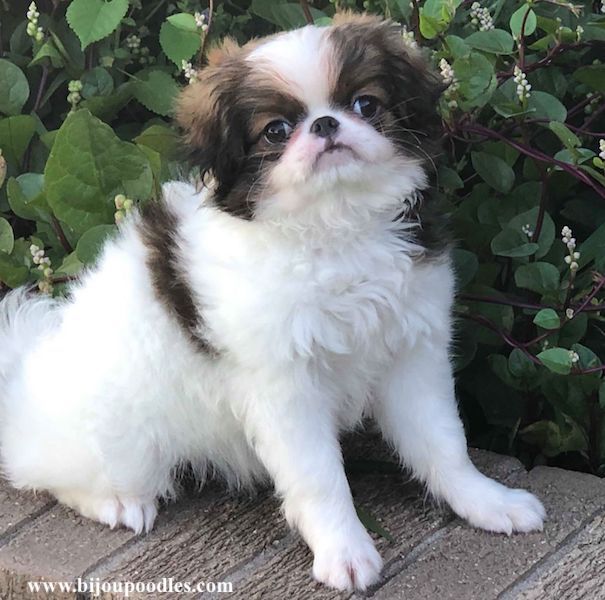 12 Weeks of age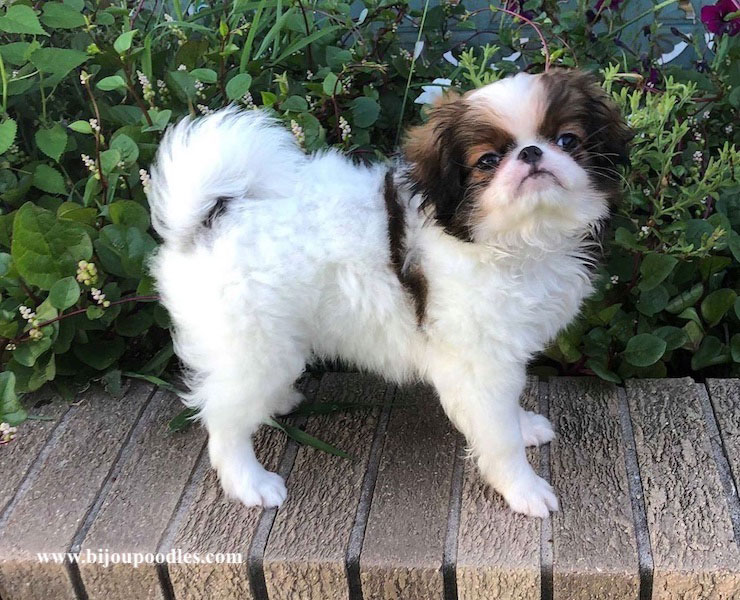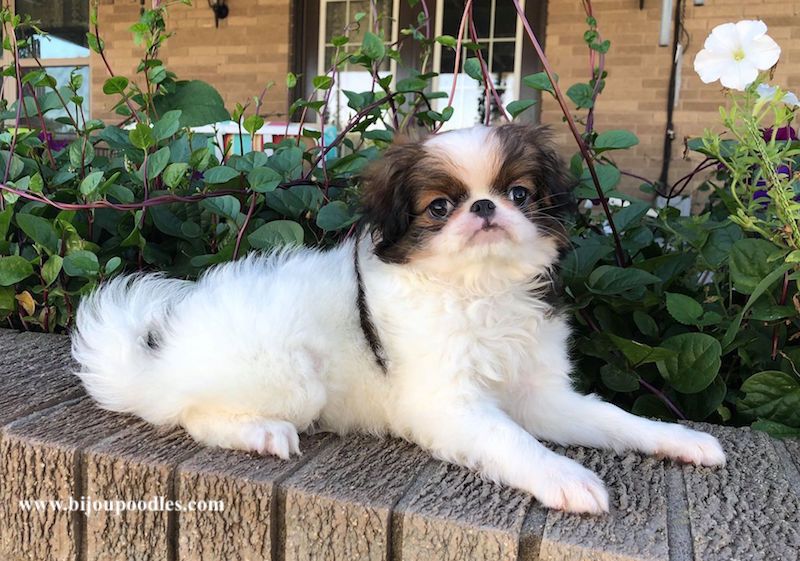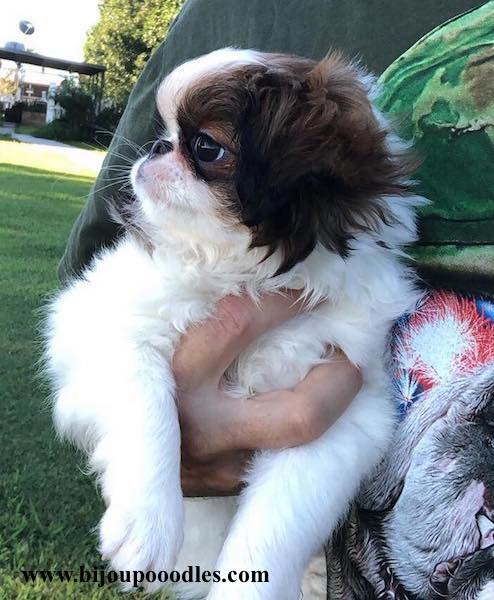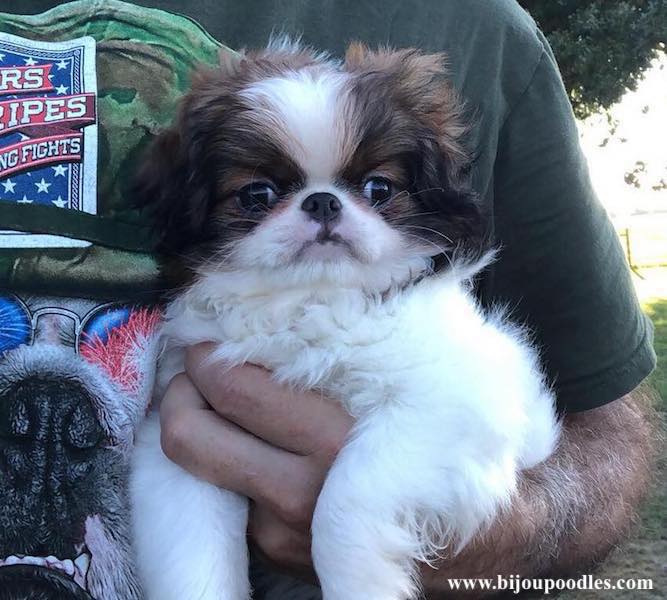 Return to NJoy's Home Page